Lake Vermilion County Park consists of 1,000 acre Lake Vermilion. Power boating, water skiing, tubing, and jet skiing are the most popular activities of the summer months. However, Lake Vermilion offers some of the area's best large-mouth bass fishing. Anglers compete in club sponsored tournaments or open tournaments are held each Thursday evening in the summer months. Waterfowl hunting is allowed in season (with a VCCD hunting permit).
Lake Mingo is a 170 acre lake located in Kennekuk County Park. It is also a popular fishing lake that attracts local fishing clubs. Waterfowl hunting is allowed on Lake Mingo (with a VCCD hunting permit). In the winter, ice fishing is popular.
Lake Vermilion has a concession building where snacks, drinks, fuel and bait may be purchased. Each lake has modern boat docking facilities and ramps that can handle two boat launches.
Illinois State fishing regulations apply. Additional VCCD ordinances apply for both lakes. Boat decals are required for admittance on the lake. Boat decals are available by bringing your boat registration to the Visitor Center at Kennekuk County Park or Lake Vermilion Boat Ramp.
Willow Creek Pond is a 6 acre lake located in Forest Glen Preserve. Electric motors only. No boat decal required. Boat ramp and parking lot available. Willow Creek pond is adjacent to the Forest Glen Family Campground. Ice fishing is popular in winter. Two single docks available.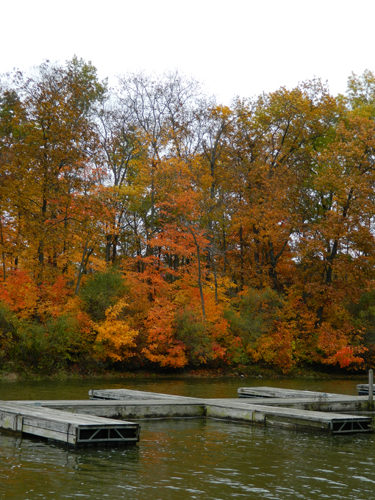 Lake Mingo Boat Docks