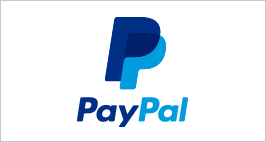 Please call the office to make your reservation BEFORE
making a payment online.
We can only accept payment online for 2021 shelter reservations scheduled by phone through the office at
Forest Glen Preserve or Kennekuk County Park.
  Making a payment online without first contacting Forest Glen (217-662-2142) or Kennekuk (217-442-1691) will not guarantee your reservation.
Scroll down to find the shelter you have reserved - SELECT the number of people in your group,
FILL IN THE DATE OF YOUR RESERVATION and click the 'add to cart' button
FOREST GLEN PRESERVE
217-662-2142
EDGEWOOD CENTER
MAPLE GROVE LODGE
AUDUBON BARN


MEADOWLARK SHELTER
PINE KNOLL SHELTER
*GANNETT EDUCATION CENTER - EDUCATIONAL PURPOSES ONLY


TENT FEE - $75.00
RIDE FEE - $100.00
KENNEKUK COUNTY PARK
217-442-1691
HIDEAWAY
WHITE OAK BARN
HICKORY HOLLOW
TWIN POINTS


MALLARD POINT
ROTARY POINT
VERMILION CHAPEL
GAZEBO
LAURY BARN
*ENVIRONMENTAL EDUCATION CENTER - EDUCATIONAL PURPOSES ONLY
TENT FEE - $75.00
RIDE FEE - $100.00
LAKE VERMILION COUNTY PARK
217-442-1691
SONGER PAVILION