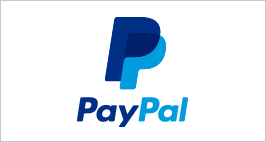 Please call the office to make your reservation BEFORE
making a payment online, this is NOT an online reservation system.
2023 shelter reservations will begin on Tuesday, January 3, 2023
We can only accept payment online for 2023 shelter reservations
scheduled by phone through the office at
Forest Glen Preserve or Kennekuk County Park.
  Making a payment online without FIRST contacting Forest Glen (217-662-2142)
or Kennekuk (217-442-1691) WILL NOT guarantee your reservation.
There are NO REFUNDS – Cancellations must be made 30 days in
advance to receive credit for current calendar year.
Scroll down to find the shelter you have reserved - SELECT the number of people in your group,
FILL IN THE DATE OF YOUR RESERVATION and click the 'add to cart' button
FOREST GLEN PRESERVE
217-662-2142
EDGEWOOD CENTER
MAPLE GROVE LODGE
AUDUBON BARN
MEADOWLARK SHELTER
PINE KNOLL SHELTER
*GANNETT EDUCATION CENTER - EDUCATIONAL PURPOSES ONLY


TENT FEE - $75.00
RIDE FEE - $100.00
KENNEKUK COUNTY PARK
217-442-1691
HIDEAWAY
WHITE OAK BARN
HICKORY HOLLOW
TWIN POINTS
MALLARD POINT
ROTARY POINT
VERMILION CHAPEL
- CHURCH SERVICE
VERMILION CHAPEL & GAZEBO - WEDDING
LAURY BARN
*ENVIRONMENTAL EDUCATION CENTER - EDUCATIONAL PURPOSES ONLY
TENT FEE - $75.00
RIDE FEE - $100.00
LAKE VERMILION COUNTY PARK
217-442-1691
SONGER PAVILION